For now you will need to use the "Custom Store" and use the URL provided in the ShipStation Add-on within Cartloom Admin. The URL, Username and Password should match on both sites.
1. Login to ShipStation and click the "Selling Channels" link.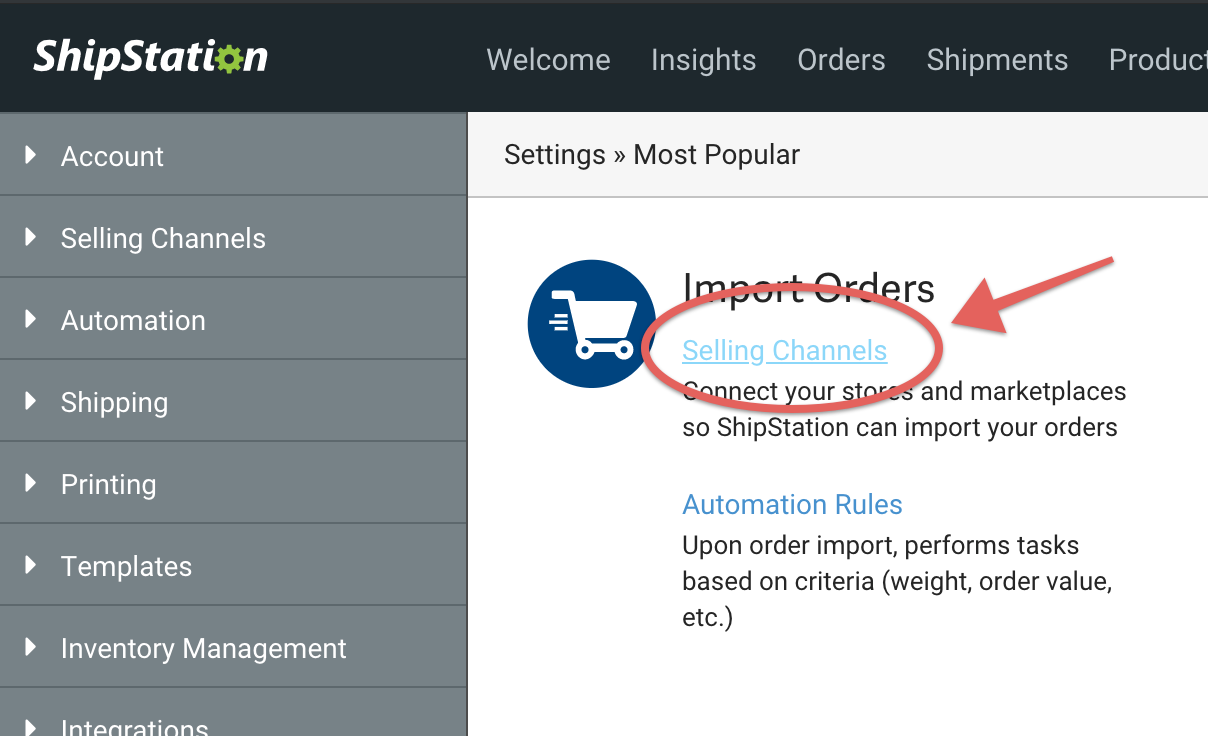 2. Click the "Connect a Store or Marketplace" button.


3. Select "Custom Store"
4. Enter values* from Cartloom ShipStation Add On settings, then click the "Connect" button.
*The URL is set, but you choose what username and password to use.
That's it! 🤟