Cartloom provides a variety of reports you can use to track your sales.
To access the Reports page click the Orders button in the navigation menu and select Reports from the sub-menu.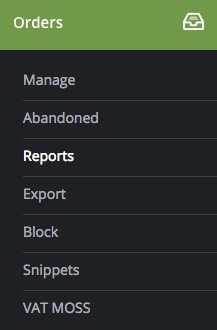 Just choose from the provided list of Report Types to see the the data you want to see.